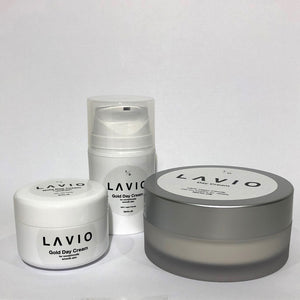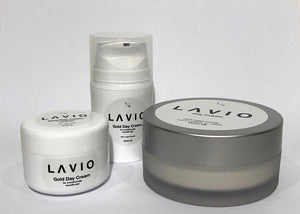 Lavio Gold Day Cream
THE ONLY CREAM IN THE WORLD TO CONTAIN 6 PRECIOUS METALS
This light natural cream has all the qualities to protect, rejuvenate and feed your skin. It contains the protective antiseptic qualities of Colloidal Silver, the skin rejuvenating qualities of Colloidal Copper and healing qualities of Colloidal Gold. Along with the moisturising qualities of Olive Oil and the mineral, amino acids, vitamins and trace elements of seaweed to fully feed your skin with goodness and give it that natural glow!
100% Vegan friendly.
Cruelty Free - we do NOT test on animals.